Experience-Driven Design
Visual identity design for Experience-Driven Design course
< BACK TO PREVIOUS PAGE
Visual identity design for Experience-Driven Design course(M.A) in Collaborative and Industrial Design(CoID) in Aalto University that I participated in. As a teaching assistant of the course, I was

• Responsible for building materials for a course brochure and presenting it on Collaborative and Industrial Design (CoID) website.
• Researched the current statement of the course, interviewed stakeholders including teachers, students, clients, and school employees.
• Built the visual concept of the course brochure and a course presentation while communicating with students, clients, and teachers who were involved in the programme, and managed all processes of summarizing the final deliverables which students created.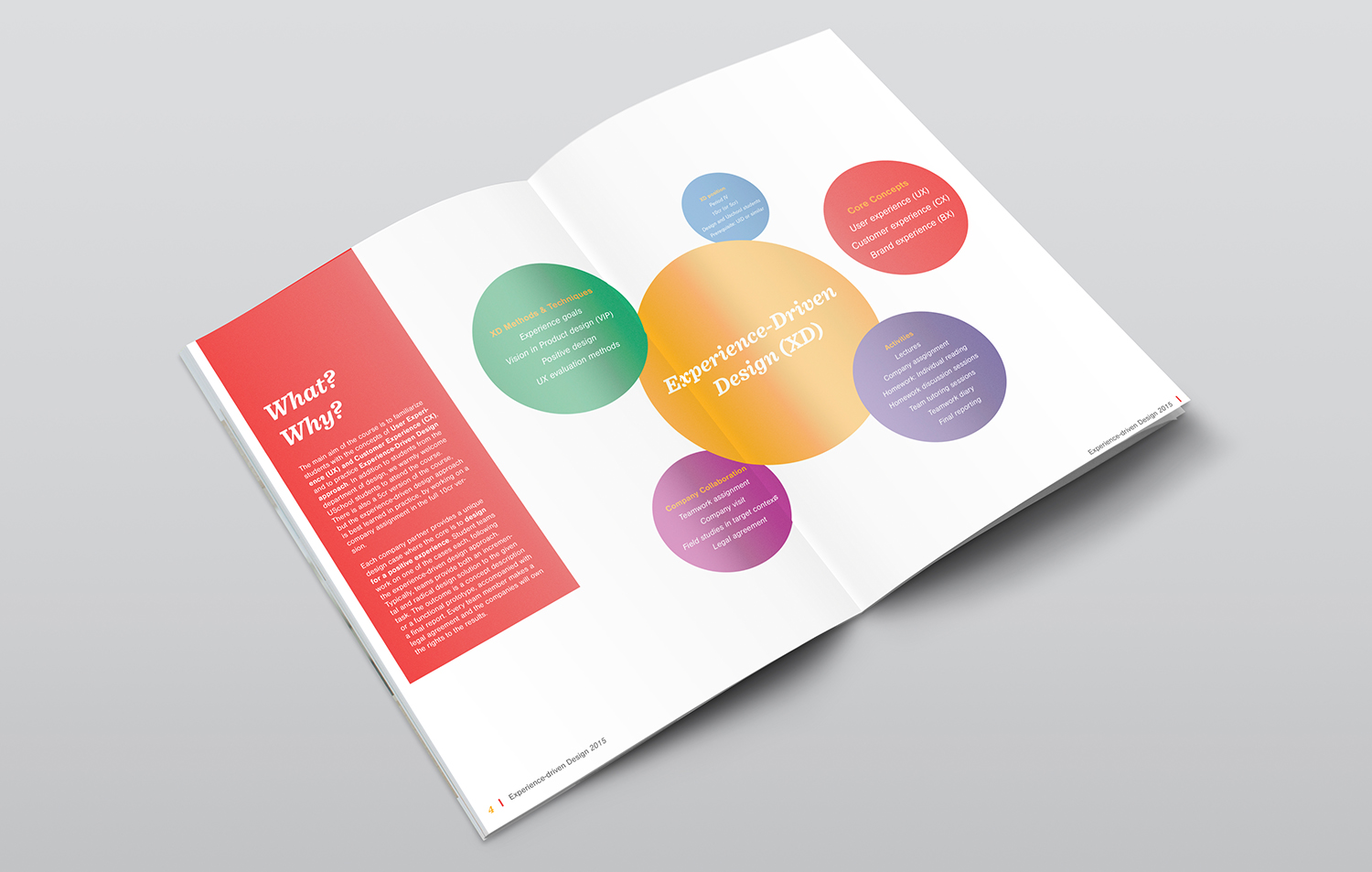 Experience-Driven Design brochure
Design Outcome